When self proclaimed born again christian and all around moral guy George W Bush was caught remarking on tape that a reporter was a "major leage asshole," Dick Cheney became known by his immediate response: "Big time."


"Just close your eyes, reach into the hat, and pull out a name"


Similarly, I hope McCain will now become known as "One Time," that being how often he has to meet someone before deciding they are ready to be a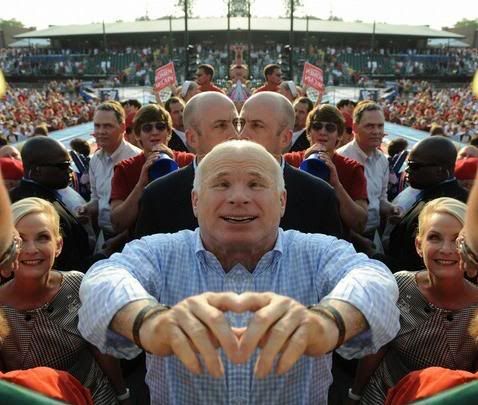 feeble 72 year old


heartbeat away from the Presidency.

Grandpa left no doubt what was on his mind in subsequent campaign appearances with Ms. Palin.